About Us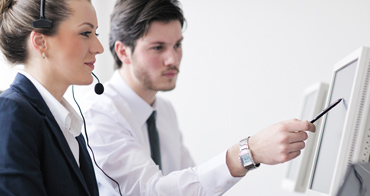 Founded in 1994, XCom Ohio, LLC was developed to bring the complex digital world to the analog customer. We realize that you want to focus on your business and not have to learn all about computers, the internet, printing and the entire digital realm. That's where we come in. We have the knowledge and experience to help you find the right mix of technology to include in your business. Our mantra is "If it's not making you money, you're wasting your time."

Call Today! 877.245.0681
Latest News
Why XCom Ohio Is Different?
There are hundreds of web design companies that can build a great site, but just because you have a great site doesn't mean people will come to the site or use your products or services. We want you to be successful because that reflects on us. That means we do everything we can to help you succeed by using the best techniques in digital media
Our Process
1.
We will sit down and discuss your vision for your business or organization and how you see your web presence developing your vision.
2.
We provide you with a list of questions that you can answer at your convenience that allows us to better understand your unique business.
3.
After getting your answers, we build your dynamic new site. You can be involved as little or as much as you want during development. Our sites are built in as little as 30 days!
Why choose us?
95% of our business is building websites and we have been doing this since 1994. You may find there are a lot of companies (or people) out there claiming to be developers around their "full time job." Our experience with customers is that it never works out. Many businesses have come to us after wasting time and money with someone who may or may not get a site done. Save time and money - Call XCom Ohio, LLC First!
Clients say
I have worked with Wes and Xcom since 2006. They have been instrumental in not only building a current web presence for our company, but guiding along the way as our needs and technology changes. Often we will have an idea to add a functionality to our site that we bring to Xcom and they not only can implement it, but also improve upon it to exceed our expectations. We include an annual budget item to continuously improve our site as we find that both existing and future customers as well as our employees rely on the site to transact daily business...a true win-win.
We've used different web design companies in the past and had difficulty with communication and getting done exactly what we want. When using XCom the communication is great and the work was always done exactly as we ask for it!
Call today for a free analysis of your existing website and start getting the traffic you need - 877.245.0681
It's time to start making money!